Visit the 400-year-old family owned olive mill and experience a step back in time to the days of handmade olive oil. See the antique tools, instruments and pictures from centuries gone by. Sample homemade cheese, smoked ham (prosciutto), and Rakija (regional spirit, not for the faint hearted).
Attractions of Montenegro
Fantastic photo opportunities as you travel the across the bay from Kamenari to Lepetane where this ferry service has been operating since 1898.
It is estimated that during the summer months of June to October approximately 1 million vehicles use this 24/7 service.
Once across and on to the Tivat side of the Bay there will be other locations where you will have moments to take more photos from another perspective of this spectacular bay as we head towards the Olive Grove.
The House of Stojkovic – Stari Mlin
Family owned and operated for over 400 years this is a working olive grove. Their techniques have had to evolve over the years, but we are privileged to be able to step back in time to learn of this ancient art of extracting oil from olives.
Our host will provide a true taste of Montenegro by offering you homemade prosciutto, cheese, wine and Rakija (for the brave hearted) then of course olive oil for you to dip your bread.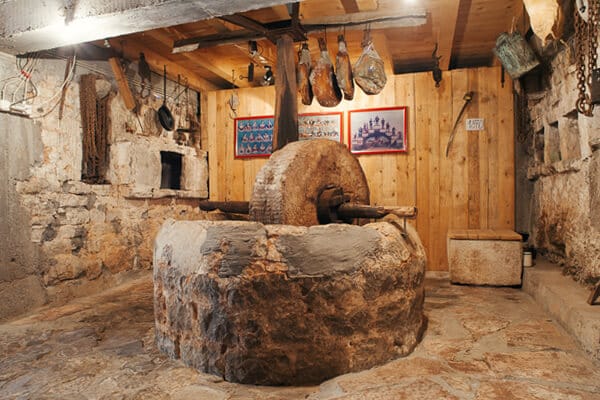 St Andrew Orthodox Church
A short walk up from the House of Stojkovic, St Andrew Church presents you with a beautiful panoramic view of Boka Bay with the stunning Orjen mountains* as a natural backdrop. This perspective of the bay along with a cool breeze on a hot day makes for a sense of tranquillity and discovery of self.
The perfect way to finish off this tour and enjoy a comfortable drive back to your hotel.
*Highest peak in the sub-adriatic region at 1894m.